Who We Are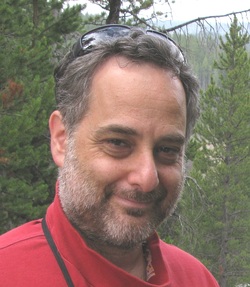 STAN EISENSTEIN, MSW
I have been meditating for over 30 years and have been practicing Insight Meditation since 2004. I am a full teacher with the
Insight Meditation Community of Washington (IMCW)
and a graduate of the Meditation Teacher Training Institute, a two-year program with senior Insight teachers Tara Brach, Jonathan Foust, Hugh Byrne, and Pat Coffey. I am the founder and teacher of the
Columbia Insight Meditation Group
and co-teacher of the
Insight Meditation Community of Baltimore
. I am part of the
Center for Integrative Medicine
at MedStar Montgomery Medical Center. I teach Mindfulness-Based Stress Reduction (MBSR) and have developed courses in Deepening Practice for MBSR Graduates, Mindfulness for Teens, and Mindfulness for Chronic Pain. I also guide silent retreats and a number of different workshops. I am a mentor for the Power of Awareness on-line meditation training program with Tara Brach and Jack Kornfield. I also am a regular meditation guide for
Telesangha
. I was featured teaching mindfulness to teens in
an article in the Baltimore Sun
. I earned a Masters of Social Work from the University of Maryland in 1998. I retired from teaching high school physics after 32 years in order to teach meditation and mindfulness full-time. I have found these practices have had a fundamental effect on myself, my loved ones, and my students.
---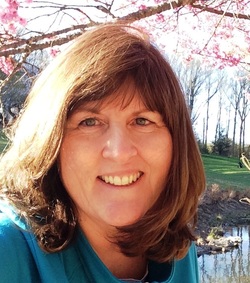 NANCY BRUTSCHÉ, MSN, RN, PMHCNS-BC
I am a board certified Clinical Nurse Specialist and psychotherapist with 30 years experience in health and wellness and a specialty in mood and anxiety disorders. I was trained in Cognitive Therapy through the Beck Institute of Cognitive Therapy, in Eye Movement Desensitization and Reprocessing (EMDR) through the EMDR Institute, and have incorporated various theoretical frameworks in my work. I have worked with people with a variety of mental and physical conditions and of all ages. I have had a regular personal meditation practice for over 15 years and extensive training in Mindfulness Meditation, including MBSR, MBCT, Mindful-Self Compassion (MSC), Mindful Eating Conscious Living (MECL), and mindfulness in chronic illness, in death and dying, in managing anger, and more. I am a Affiliate Teacher at the Insight Meditation Community of Washington (IMCW), and I am a graduate of a two-year program through the Meditation Teachers Training Institute (MTTI) with teachers Tara Brach, Jonathan Foust, Hugh Byrne, and Pat Coffey. I have been incorporating mindfulness in my work for over eight years.

---